Whats New in Animatron: Lite Mode, Whiteboard Animation, and More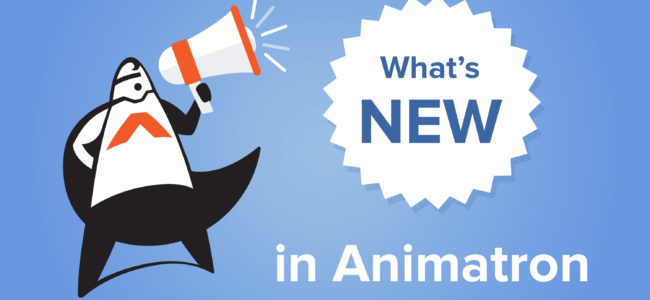 At Animatron, we want to empower our users to create stunning animations – easily. While we are proud of the fact that our animation maker can be used by both newbies and professionals alike, we did want to make is simpler to work with for those less familiar with animation tools. That's why we have just released the Lite Mode.
What is the Lite Mode?
It is a simplified version of our animated video maker. It has all the great features of Animatron but is easier to navigate and work with. The timeline got "lighter": you can see right away when each object appears on canvas. It's also easy to control the length of the scene.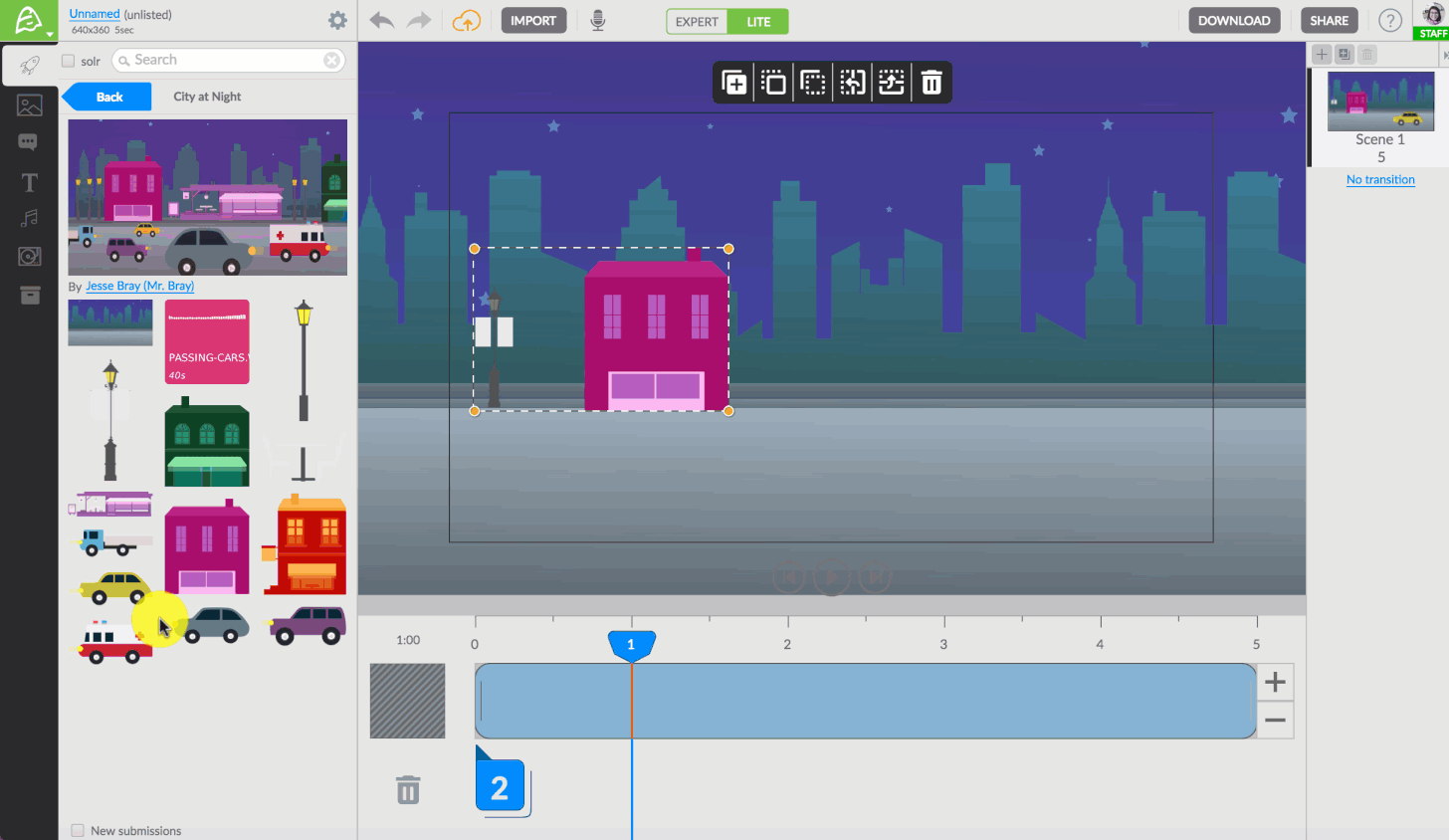 New appearance
effects
For each object that you put on the canvas, you can now apply an in and out appearance effect. You can make the characters fly in, zoom in, move them in with a hand or even draw them on canvas. It is also possible to specify how long you want the effect to "last", i.e. how much time it will take a character to appear on the canvas.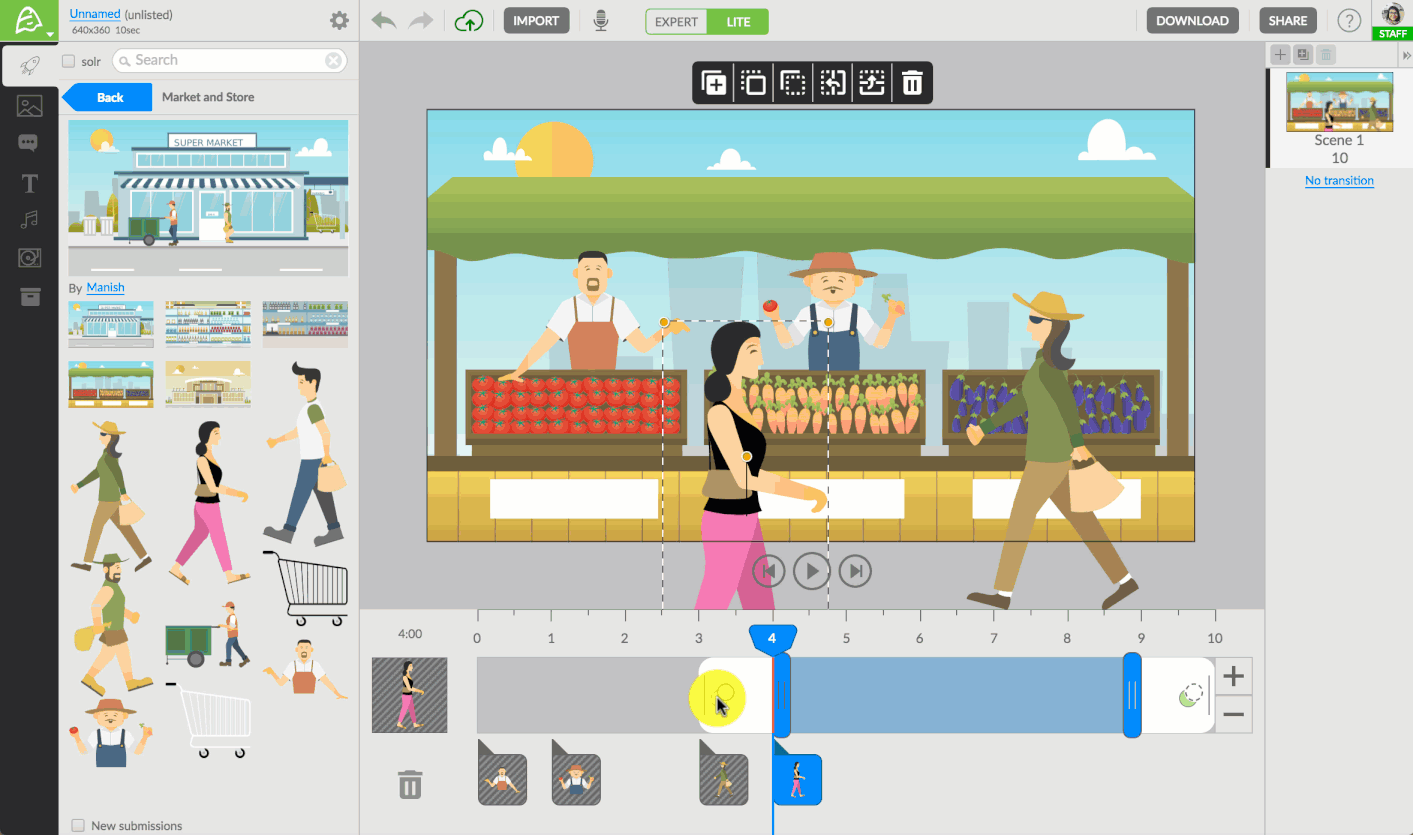 Whiteboard
animation
We are excited to introduce the whiteboard animation style to Animatron! This style is hugely popular among marketers, educators and animators alike. It captures viewer's attention because people naturally anticipate what's going to be drawn next. Use it for your explainer videos and presentations.
Voiceover
Did you know that you can actually record your own voice in Animatron? Use it to accompany your animated videos, animated presentations, and infographics. Your audience will love to hear from you!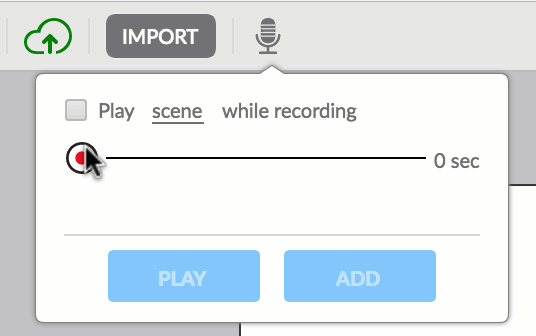 Dozens of new sets
We just added dozens of new characters, props, and backgrounds to our ever-expanding Marketplace. Airport, office, playground, hospital, school or beach – your animated explainer videos or presentations can educate your audience about any topic with our free pre-animated sets.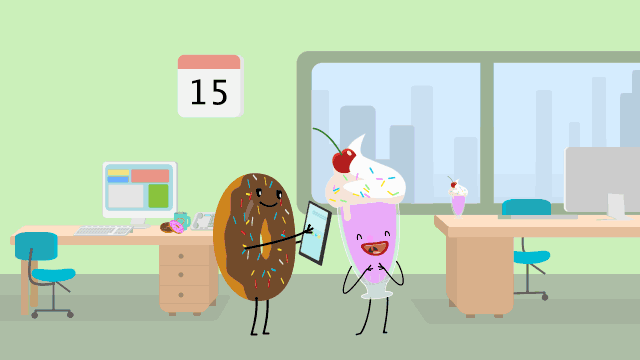 What's next?
We are always looking for ways to improve Animatron, and your feedback is welcome at any time! Some of the new features that are coming to the Editor soon include:
Improved collaboration. While it's already possible to work together on a project in real time, we are streamlining the whole process. We will add comments and real-time view of who is working at the moment.
Media frames. You will be able to insert your own media like images and videos into pre-made frames, easily.
More new animated sets. You will be amazed at how many new characters and props are coming to Animatron soon.
Subscribe to our newsletter and be the first to learn about the new features.