6 Actionable Tips to Create Outstanding Visual Content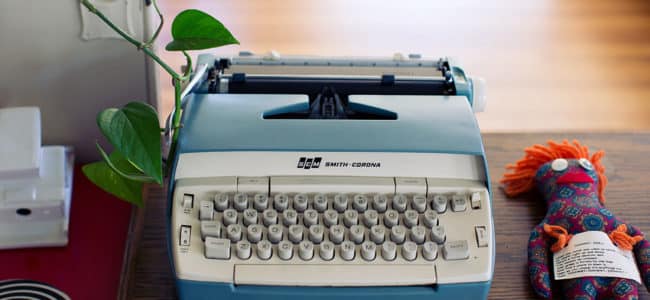 Whether you're a marketer, content manager, blogger, or webmaster, you want your content strategy to perform its best. Visual content may be a good point to start with because it is probably the most effective way to deliver your advertising message and significantly increase user engagement.
Without digging too deep into the science, some research has shown that 90% of information that enters our brains is visual, so people could remember 65% of information that came with visuals three days later (versus 10% when audio was used). Twitter case studies have shown that tweets with photos get 313% more engagement than tweets without them. Casey Henry's investigation reveals that blog posts with multiple media types will attract almost 6 times more inbound links than original plain text posts.
Since the invention of smartphones, choosing the right content type has never been so crucial. This is because people now spend a huge amount of their time on the web, interacting with different content online. Keeping that in mind, we would like to provide you with 6 simple and easy-to-remember rules which are applicable in almost every industry – implementing them will help you achieve your marketing and other goals.
Keep it simple
"Simplicity is the ultimate sophistication." – Clare Boothe Luce.
The reason we use visual content is that we want our other content to be perceived more efficiently and effectively, but there's a risk of overdoing it. An overloaded article with too many visuals may cause the opposite effect, thus enhancing the risk of losing the reader's attention. The main point is to keep it as simple as possible so as to help users to better understand, perceive, and easily navigate through your content.
Keep it to the point
"If you want sense, you'll have to make it yourself." ― Norton Juster
Visual content isn't just decoration, as some may think, and it should be given as much consideration as any text-based content would. Avoid using images or any other visual elements if they aren't relevant. The visuals should be mutually complementary with the text. Don't try to implement something just because you were told to do so, but only if it amplifies the main idea and highlights the most important pieces of the content in a more effective way.
Use tools
"We become what we behold. We shape our tools, and thereafter our tools shape us." ― Marshall McLuhan
We have all been through times when we needed a professional designer to work on our images or videos to create something valuable. But since then, everything has changed. There are now a handful of useful tools on the web which can help you get the most out of your ideas and carry them out at the highest quality by providing you with pre-built animations, flexible builders, and outstanding graphics ideas.
Use different types of visuals
"Variety's the very spice of life that gives it all its flavor." – William Cowper
There is no common answer for which type of visuals you should use in each particular case. It differs from niche to niche, and sometimes you have to analyze the specific industry's needs and trends first. You should also find influencers in your niche and see what type of visual content they use. It can be seen that the most successful cases are the ones where a variety of approaches (types of media) have been used. This method is also helpful for enriching the entire content flow and better satisfying the users' intents.
Keep it consistent
"Fashion changes, but style endures." – Coco Chanel
The great opportunity we get from visual content is that we can create a strong, visually-based association with the brand, company, or author. The best way to achieve this is to use consistent design elements such as corporate fonts, colors, and logos.
Find creative ways of using visuals
"Creativity is knowing how to hide your sources." – C.E.M. Joad
Creating strong and competitive visual content is sometimes a tough task, but it is, without a doubt, worth a try. This is because visuals can bring life into even the dullest of articles. You can bring attention to your older compositions by transforming the written text into visually-based infographics, videos, or checklists, making it fresh in the reader's eyes. Or you can find other creative ways to build upcoming posts inspired by the most successful ones available.
Building connection with visual content
Apart from providing an easier way to comprehend what is said or written, another important goal of visual content is to engage with your audience. Visuals are the #1 type of content used to attract new users through social media (think Instagram, Snapchat, Facebook), and foster connection with your existing followers. Ensuring you follow the tips we discussed above can help you create visual content that stands out against your competition and gets into rapport with your prospects and customers. In the end, in marketing, it's all about relationships.
Are there any tips and tricks you or your colleagues use to create outstanding visual content? Please share them in the comments.