Lessons from the Big Guys: Who Is Doing Animation Well and What You Can Learn From Them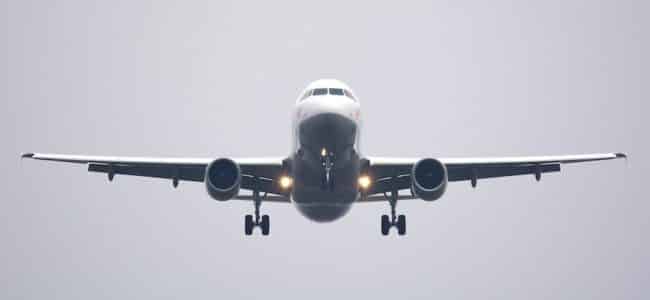 If you are new to animated explainer videos, the amount of advice about how to do the videos can be overwhelming. And while it's one thing to read that you should be customer focused, it's something else entirely to see it in action.
That's why we've culled some of the best explainer videos out there from major brands to show you exactly what makes a great explainer, and what you can learn from them.
Virgin America
Does anyone listen to preflight instructions and announcements anymore? Not really, and that's the problem that Virgin America was trying to solve with its animated explainer video. Rather than have the flight attendants deliver the same spiel we've all heard before, Virgin used a clever animated video to provide instructions. The message isn't new, but it's clear, concise, and even peppered with humor in both the script and the cartoons. It's longer than a typical explainer at just over four minutes, but in this case, the extra length is necessary.
The big takeaway? Don't be afraid to use some humor, even with serious subjects, or to break the rules when necessary.
DropBox
Often touted as the gold standard for animated explainers, DropBox has seen major success with their videos — in fact, their first explainer "What is Dropbox?" actually resulted in a $48 million increase in revenue. In 2015 they updated that video, but the one-minute explainer is still a perfect example of what the format should look like. The video clearly explains what the service is and how it works, focusing entirely on customer benefit. The animation, simple line drawings, is clever and illustrative without being distracting, while the script makes a compelling case for using the service.
The big takeaway? In an introductory explainer, focus on the customer, and how you can solve their pain points, not the specific technical features of your product.
Tyson Hunger Relief
Animated explainers don't necessarily have to be about a specific product or service. They can also help build your brand or announce an initiative, as is the case with Tyson's Hunger Relief explainer. The short video begins with some fun and quirky visualizations of how much food the company has donated to hunger relief, followed by a more heartfelt explanation of what those donations really mean — and a call to action to continue working to end hunger in America. The video helps the company toot its own horn so to speak, without being overly braggy or self-congratulatory. The animation style is also very simple and fun, but still appropriate for the serious information.
The big takeaway? You can use an explainer for self-promotion as you add some fun to it and highlight the benefits of your accomplishments, not just the accomplishments themselves. And again, a serious subject can be treated with some humor and whimsy if handled with a light touch.
Men's Health
Men's Health is known for being a go-to resource for health information, and with their animated video "How a Bean Becomes a Fart," they provide useful, scientific information in an engaging and simple way — and yes, a little bit of silliness.
The video, which runs only about a minute, uses a simple monochromatic palette of black and yellow, and illustrates the concept of how the body digests beans (and yes, how gas is passed) simple diagrams and animated figures. Not only does the video take some of the mystery out of a common phenomenon, it does so without taking down to its audience.
The big takeaway? Animated explainers are perfect for explaining complex topics in a simple way, especially when there is no way to capture something like a digestive process in reality. And again, simple is always better.
CrazyEgg
CrazyEgg's animated explainer manages, in just two and a half minutes, to explain what their product does and why you need it, and makes a compelling offer with a call to action. The animation is mostly focused on revealing how the service works, using real examples from web pages, and the video is clear, concise, and compelling. And it works — CrazyEgg notes that this video is responsible for bringing in more than $20,000 in revenue per month.
The big takeaway? Social proof is important — the video includes logos from well-known companies that use the CrazyEgg service. It also makes a compelling case as to why the typical methods of web analytics don't work.
Twitter
Twitter recently introduced Twitter Flight School, a series of self-paced courses to help marketers use Twitter successfully. In a short animated video, Twitter introduced the problem the courses solve (the speed of technological changes and the need to manage those challenges), offers a solution (Twitter's Flight School), and the benefits of the school (quick lessons, exclusive content, self-paced, multiple platforms, etc.), and a clear call to action. The animation is whimsical and themed around a paper airplane, with fast-paced motion shots that reflect not only the company's branding (the distinctive shade of blue is a constant throughout) but the overall theme of the video.
The big takeaway? The best videos are customer focused – how can you help them, and what do you have to offer – not focused on you and the features of your product.
These are just a few of the excellent examples of animated explainers from major companies, but you get the idea: Keep it short, simple, and customer-focused, and your explainer will help grow your business.