How to Choose the Best Animation Style for Your Explainer Videos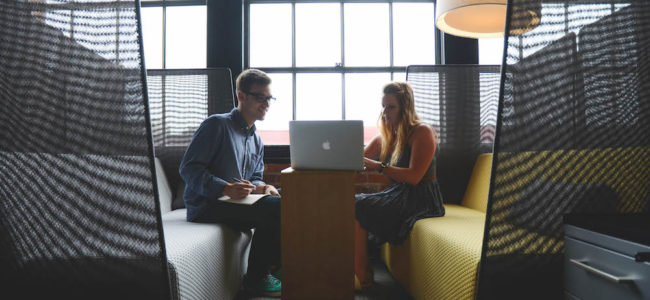 There's a growing body of evidence indicating that animated videos are the most effective videos for landing pages, explainers, and introductory videos. Not only does animation allow you to present complex topics in a simple and engaging way, but they are often less expensive and easier to produce than live-action videos.
While most of us probably think of our favorite Disney movies when we think of "animation," there are actually many more styles of animation, and each of them has its own strengths. Because not every style is well suited to every purpose, it's important to understand how each can affect your message and how to go about choosing the right style for your explainer video.
The 6 Most Popular Animation Styles
To start, let's review some of the most common styles of animated videos in order of complexity.
14 Explainer Video Styles for 2023 | by Yum Yum Videos
Explainer videos are used by companies in all kinds of industries to break down how their services or products work
Explainer video by Yum Yum Videos
Screencasts
Screencasts are ideally suited to explainer videos since they show the audience specific instructions on how to use something with actual images taken from the product. Screencasts work well for videos that are heavy on the tech or have detailed instructions, such as displaying new apps or products that can be assembled or modified. You don't have to put extra effort into screencasts. What you need to do is to capture the screen and use an MP4 converter to transcode it to MP4 format for wide compatibility on various screens. These tend to be the cheapest option but aren't always as engaging as other forms of animation.
Whiteboard
Whiteboard videos are ubiquitous, and with good reason. Because they are usually done in black and white and involve only text and simple illustrations, they are simple to make and allow you to easily distill complex topics into simple images. Because the viewer is watching the information appear in real time, there is a sense of transparency and increased engagement — viewers want to pay attention to see what happens next.
Typography
While essentially another form of text, when combined with the right fonts, colors, music, and graphics, typography can be a powerful way to evoke emotions, emphasize important points, and spur your audience to action. Typographic animation works well in videos that tell a story, as the right words at the right time can drive home key points.
Motion Graphics
Taking typography and whiteboards to the next level, motion graphics bring text and graphic images to life. For instance, you might use motion graphics to explain how your product works or to demonstrate a process. These are ideally suited for explaining complex products or processes, as they require you to distill the information into simple graphics, but still, allow you to focus on details that might otherwise get lost. Because you can customize the fonts, colors, and illustrations in motion graphics, you have endless possibilities for the overall look and feel of the video.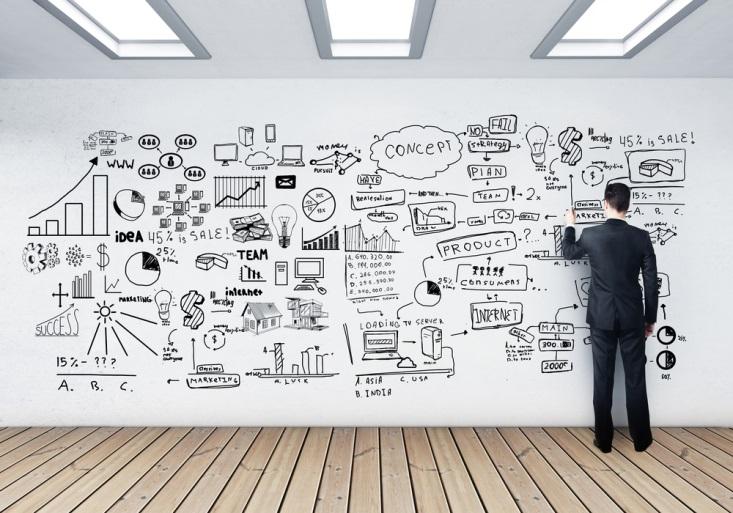 Stop Motion Animation
Stop motion animation can take a number of forms — cutouts, drawings, stick figures, clay, puppets, etc. — but the effect is the same: it may feel a bit low-tech, but's often fun and attention-getting. Stop motion is created by setting up a scene, taking a picture, then moving an element and taking another picture until you've captured the entire process you want to explain. Stop motion is one of the more time-consuming forms of animation, and it's not always possible to make changes on the fly. It also has the potential to be a little less engaging than other forms of animation, especially if you stick to simple black-and-white drawings.
Cartoons
Again, cartoons tend to be what most of us think of when we think of animation. 2D and 3D animation is ideal for telling stories and explaining complex concepts and allows for a wide range of styles. Depending on how complicated your concept is, cartoons can lead to long production times.
Which Is Right for You?
There are a number of factors that go into choosing the right style of explainer video for your business, not the least of which is budget. However, there are other factors to consider.
1. What are the industry standards? If your competitors are using animated videos, what style is most popular? You might be tempted to choose a style that no one else is using just to stand out, but that could backfire. Creating a whimsical stop-motion video when everyone else is using whiteboards or screencasts could send the wrong message. Select an animation style that follows your industry's norms while still allowing you to present your unique story.
2. How complex is your topic? If you are trying to explain a simple concept, a whiteboard video is a good choice. If your product is more complicated or something that no one has seen before, a motion graphic or cartoon that offers room for more detail may be a better choice. Remember, you want to keep your videos short, so choosing the style that allows you to hit the key points quickly and concisely is important.
3. What is your key message? How can you best explain your message — with lots of visuals or with fewer, more powerful visuals? If you want to emphasize a few key points, a simpler style may be better.
Because each style of animation has pros and cons, you may need to try a few different options before determining the one that works best for your business. Ask for feedback from customers, conduct A/B testing, and constantly measure your results until you find the animation style that gives you the best results. Need more advice about explainer videos? Check out this infographic for more great tips.