4 Simple Tips for Illustrating Your Explainer Video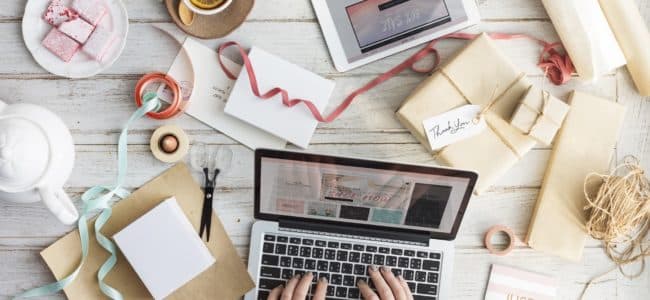 So I see you've come a long way since scripting your precious explainer video. Well done! You're approaching the halfway point and it's time to consider all of the graphics, icons, logos, text styles, fonts and visual style elements you wish to incorporate. During your beginning scriptwriting phase, you should have pooled a decent amount of reference to kickstart the process, so pin up all of your favorite browser tabs and get to it.
1. "Good artists borrow, Great artists steal"
Remember that famous and possibly implausible Picasso quote that Steve Jobs was so fond of? It's not to be taken literally. So, please don't go thinking I'm condoning your breaking into the Sistine Chapel and taking a chisel to your favorite wall. It's best to assume this means you should take your favorite elements and transform them into your own style. If you happen to "steal" the exact same color palette, be sure that it's the only element you use from that artwork. If it uses culturally identifiable shapes or patterns, be sure to avoid absolute similarities. Don't let people confuse homage for perversion, when referencing another artist's work. And always be sure to get permission from and credit another artist's work if you absolutely must copy it.
2. Stick to Your Storyboard
Storyboards are meant to keep you on track, so refer to it often. It helps to create a per-scene asset sheet to help your artist realise the amount of work involved and can dictate where artwork can be recycled in other scenes. Work smart, stay organized and pace yourself.
3. Characters, Backgrounds, Props, Animation
While deciding which assets to start with, it's good to go with the most important elements first and end on the filler details.
Characters are generally the focal point of the story so figure out your key poses, facial features, expressions and equipment(clothing, shoes, jewelry, hair, etc.).
Backgrounds help to stage your scenes and show viewers a glimpse of the characters natural environment. However, the background is for staging only. Don't allow it to overtake your character's spotlight.
Props are often used as foreground objects to solidify environmental details in a scene. They are also interactive items your characters might use, directly or indirectly, to accentuate secondary animations.
Animated components are generally things such as a character's alternative limb positions, compound visual effects and even some continuous background or prop elements.
4. Tracing, Erasing and Refining
When in doubt of your own artistic skills, I suggest using any software with vector tools, to trace your references. I highly recommend our Animatron Editor for it's easy online access and user-friendly interface. Once you've traced some reference outlines, erase the elements you aren't very fond of, and redraw your own unique variations. Refine most of your asset elements and enjoy handing them over to your animator – or just use Animatron to animate them yourself. Animation is tedious, but so fun and rewarding when finished!
Well, that rounds up my 4 simple tips for becoming a better Illustrator. Be sure to reference these tips again in our next helpful explainer video article, where I'll unveil the in's and out's of animation.
Thanks for reading and be sure to throw some questions and comments at us, below!
Your "Animatron Guru", Bryce