18 Best Websites With Educational Apps Reviews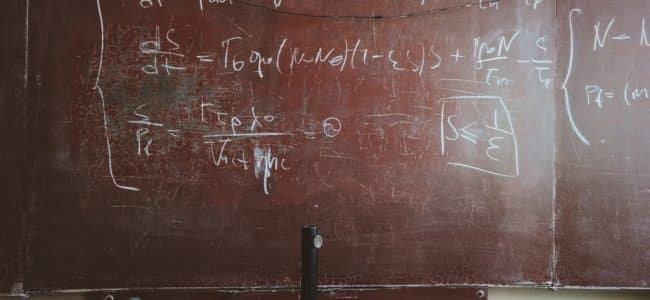 Technology is developing rapidly, and it seems there is an app for just about anything these days, and education is no exception. If you try searching for "educational apps for kids" or "educational product reviews" on Google, there are approximately 35,300,000 results the search engine comes up with. Amazon.com offers around 14,000 educational apps and games, and the App Store features over 80,000 educational apps, as stated by Apple. How are teachers and parents supposed to sort through this vast variety of choices and find the right ones? Whether you are a teacher looking for ways to enhance your classroom experience or a parent searching for new educational apps for your children, these are the best websites to head to.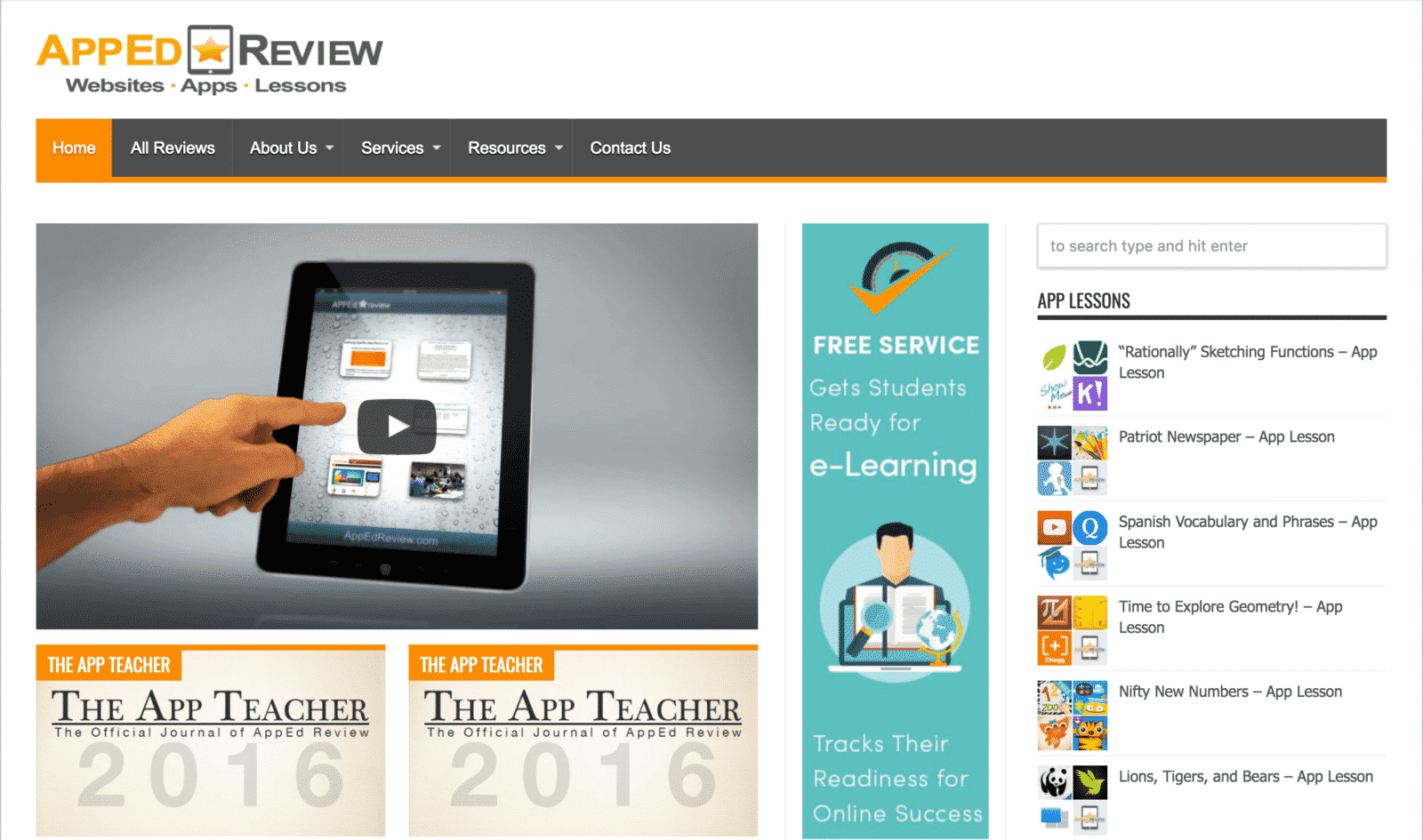 "What makes an app good to use in the classroom?"
When a student approached Dr. Todd Cherner of Coastal Carolina University with this question, Dr. Cherner realized he had never actually thought of an app worth, despite having used various apps in his classes for a while. After short research, it turned out that a comprehensive app evaluation and review rubric was yet to be developed, and this is how AppEd Review was created by Dr. Cherner and his colleague Dr. Corey Lee. AppEd Review is an excellent source of app reviews. It allows filtering by platform, subject, grade level and price as well as types (content-based, creation-based, skill-based, teacher resource apps). The reviews include an original app description, a comprehensive app evaluation and instructional ideas for using the app. In addition to app reviews, the website also offers a blog where the authors share useful educational tips and ready-to-use App Lessons with description, lesson plans and all the necessary instructions. Readers can also subscribe for new reviews and receive a monthly Roundup.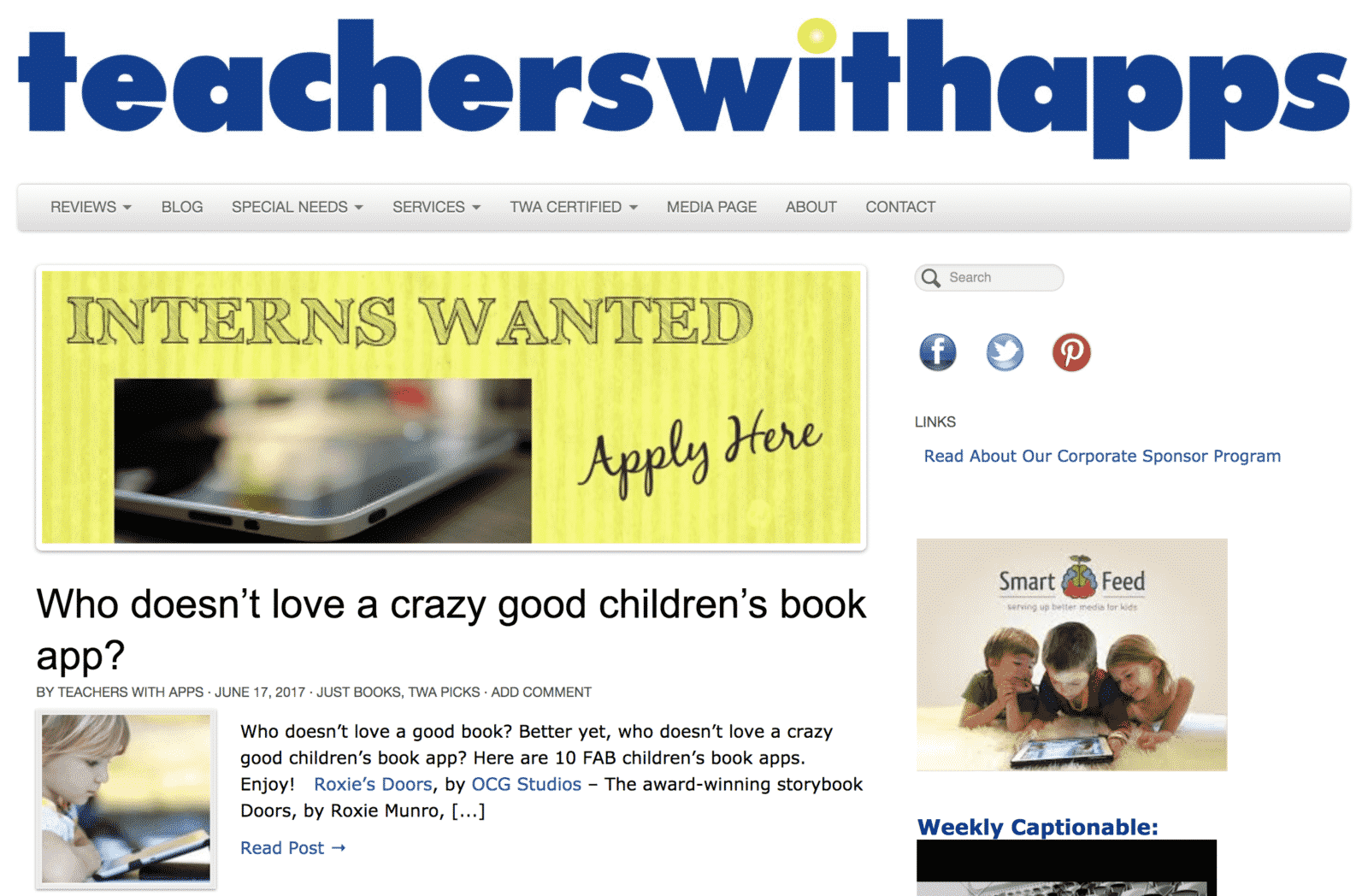 Founded by Jayne Claire, a Special Education teacher, and Anne Rachel, Early Childhood educator, Teachers With Apps (TWA) is aimed at helping teachers and parents wade through the growing number of educational apps out there. The website is divided into categories – Teacher Tools, Parent Page, TWA Picks, Noteworthy, and others. Reviews are organized in the way of blog posts, with links to the website or App Store where one can download the app from. There is also a blog where one can learn the latest educational news, read the app review digest or find some great ideas for enhancing the teaching/learning process.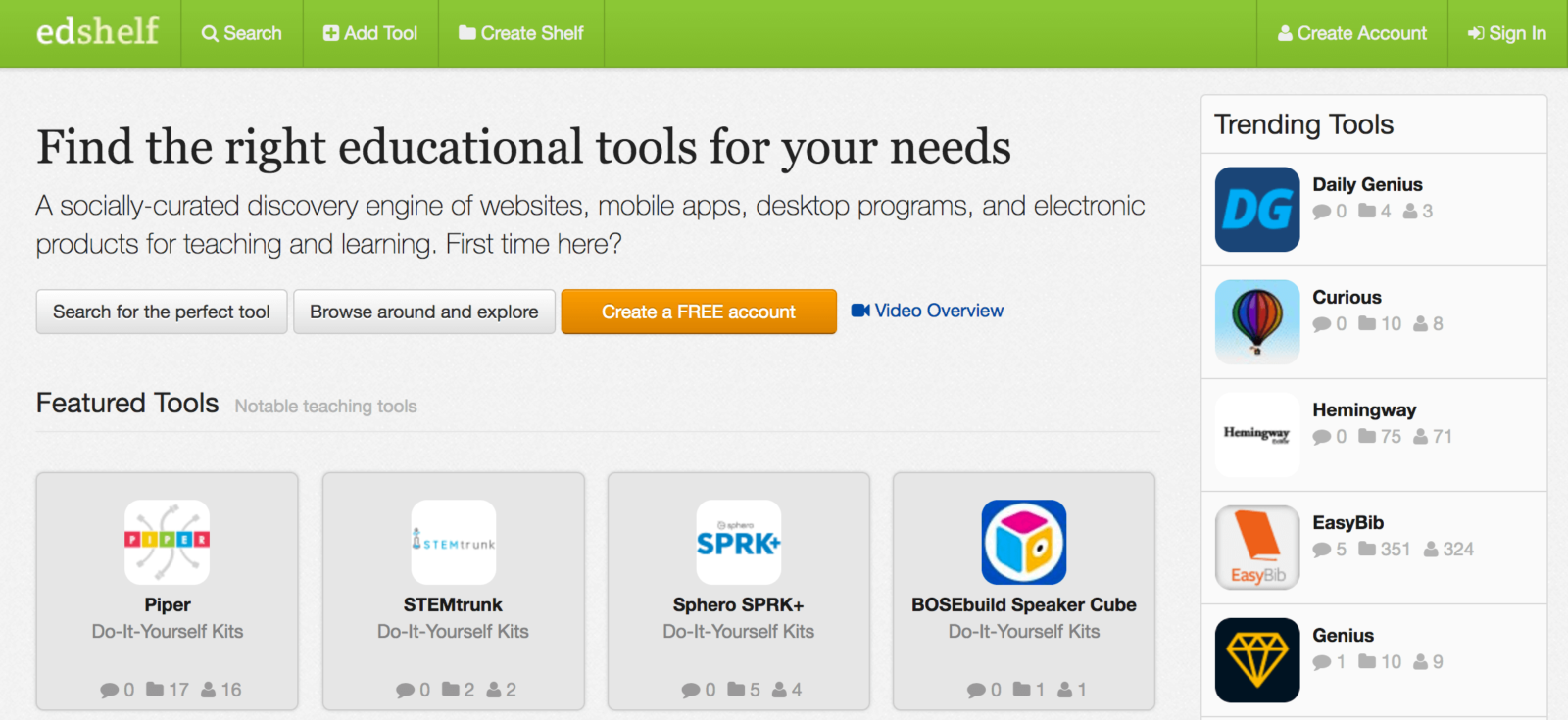 EdShelf is a crowd-sourced resource for reviews on educational tools and apps. It allows users to create shelves (collections) similar to those on Pinterest and organize apps in a convenient way. The rating includes the following parameters: Learning Curve, Pedagogical Effectiveness and Student Engagement. For each app or tool, it's also possible to review all the shelves it's listed on.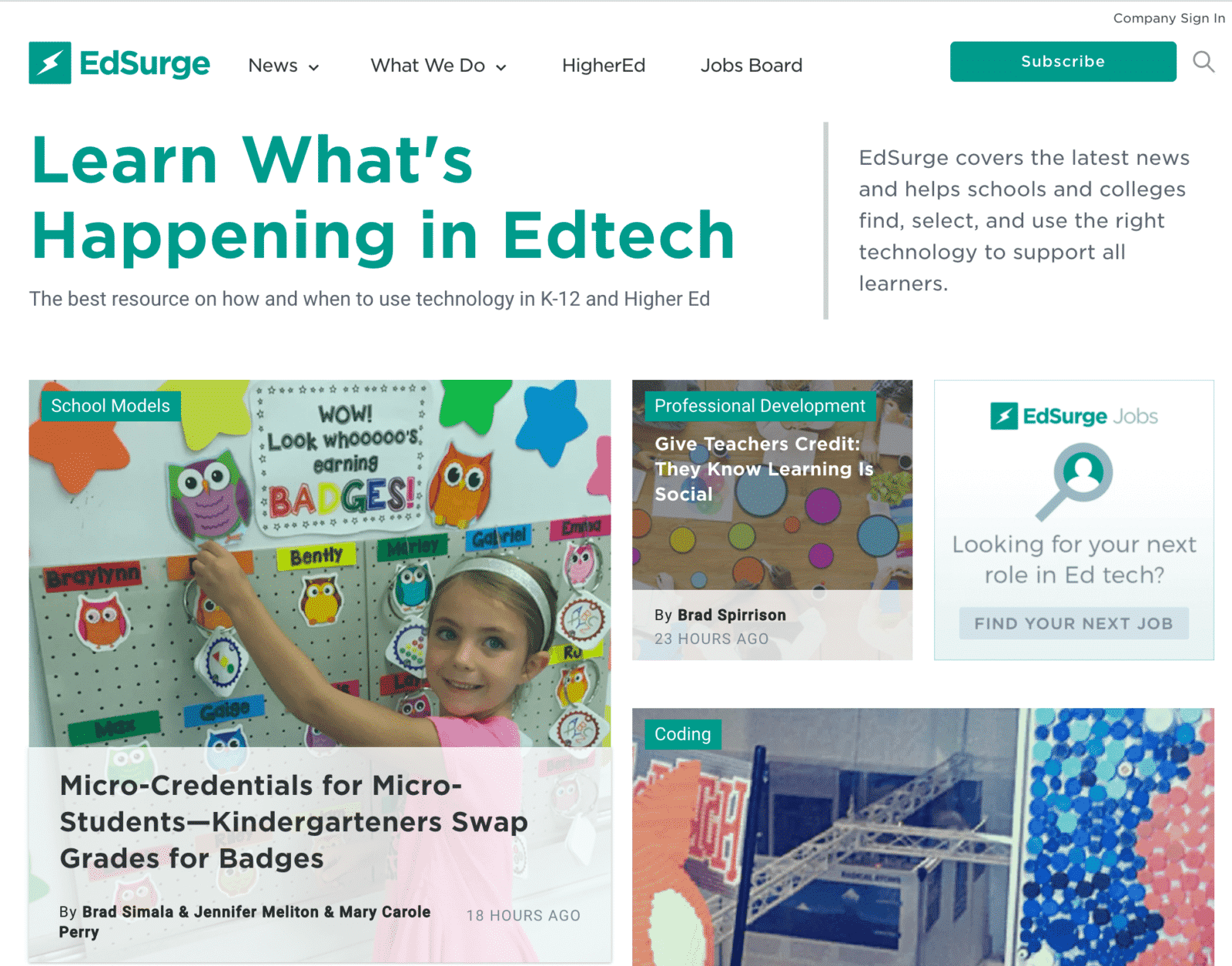 EdSurge is a community-driven database of edtech products. Each of the five categories – Curriculum Projects, Teacher Needs, School Operations, Post-Secondary and Everything Else – is divided into subcategories, making it very easy to find just the right educational app or product. EdSurge is also a great resource for learning the latest educational news and tips or finding out about interesting industry events.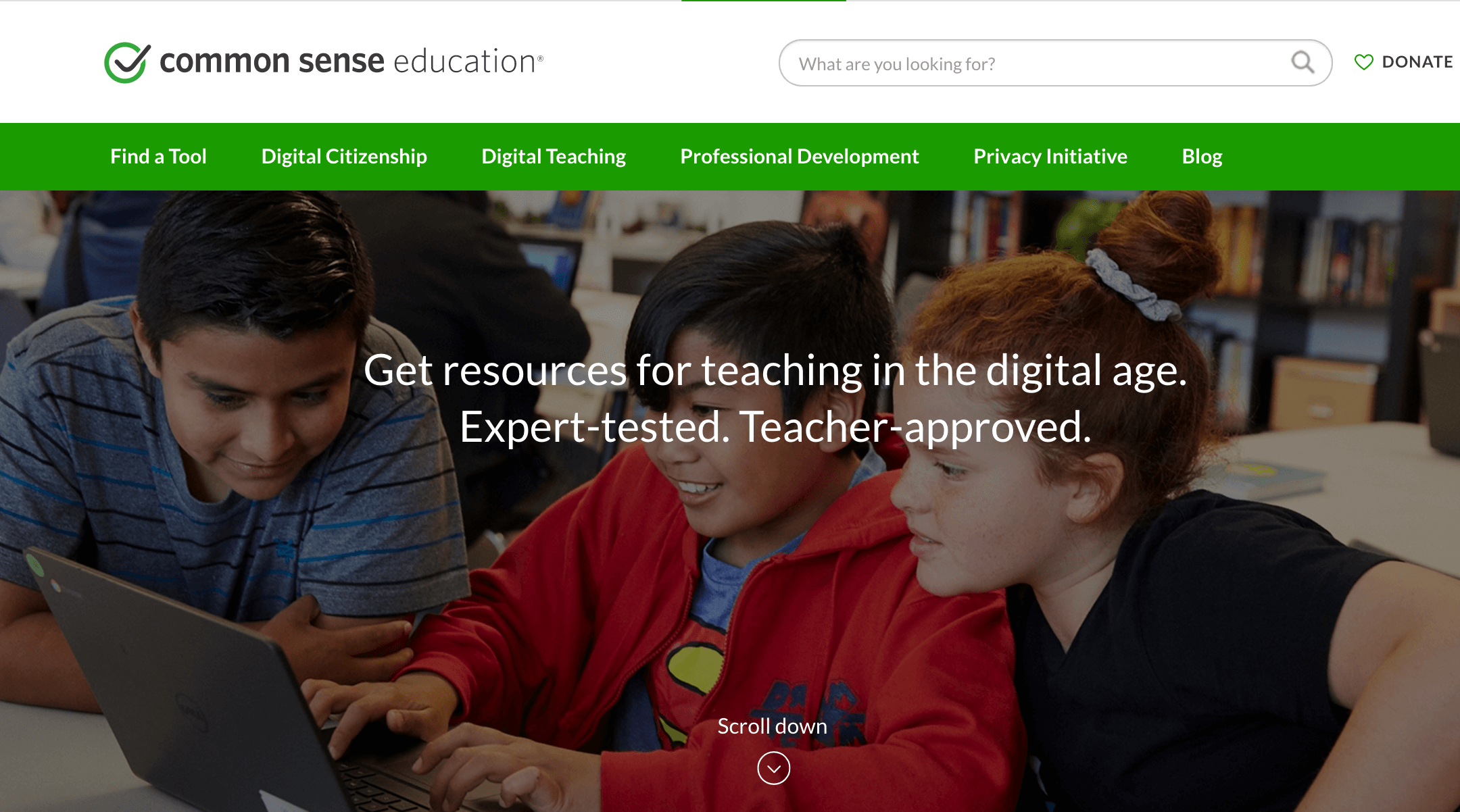 Graphite is a free service from Common Sense Education aimed at helping educators discover and use best apps and educational technology resources. It's possible to browse apps by subject or standard. Product reviews are profound and comprehensive, with both the Graphite team and teachers giving their ratings. There are also tips on how to use the app.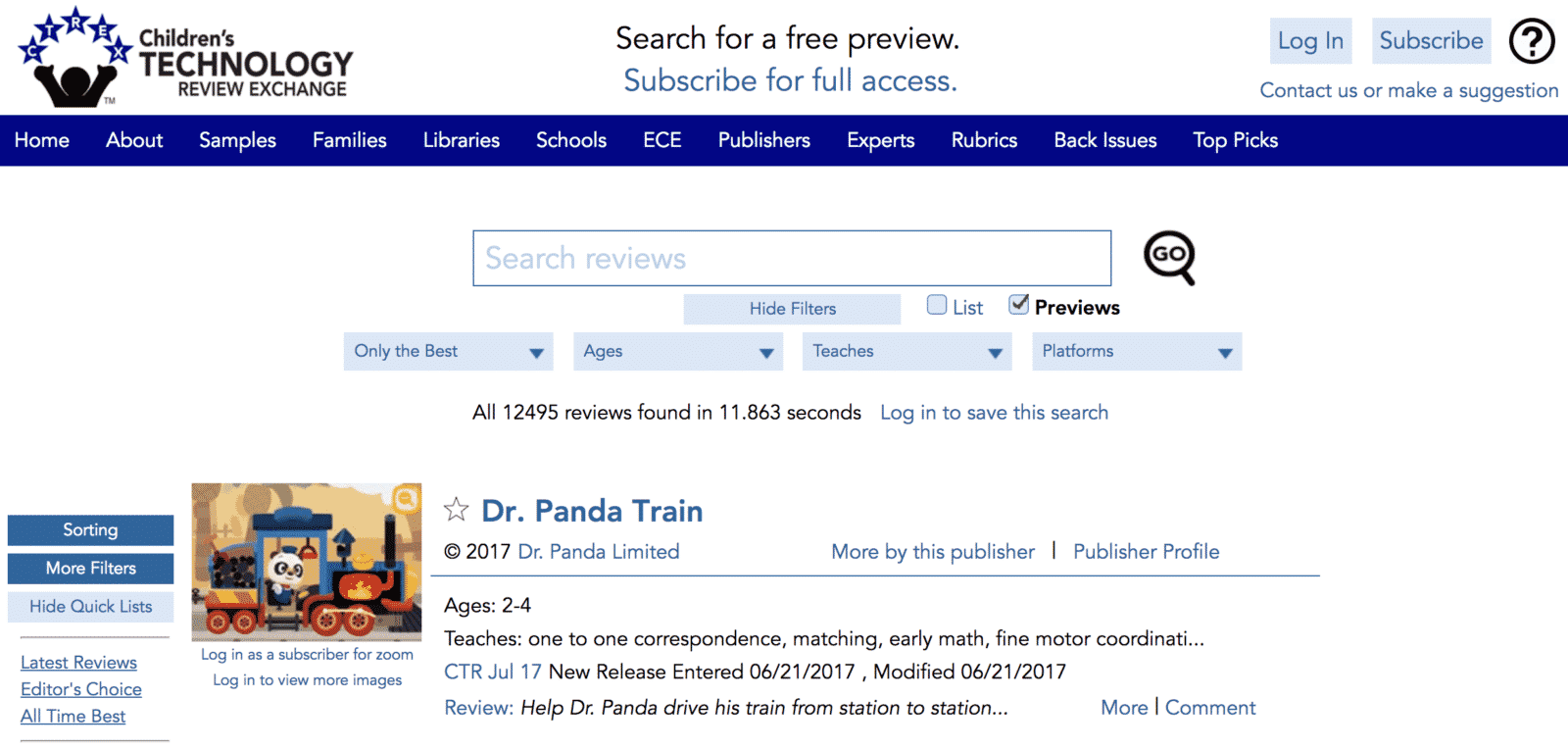 As stated on the website, 'Children's Technology Review (CTR) is designed to help parents, teachers, researchers, publishers and librarians find interactive media products'. Started in 1993, the website has collected a great number of reviews on educational and family apps. The nice thing is that there is a separate section with apps for librarians.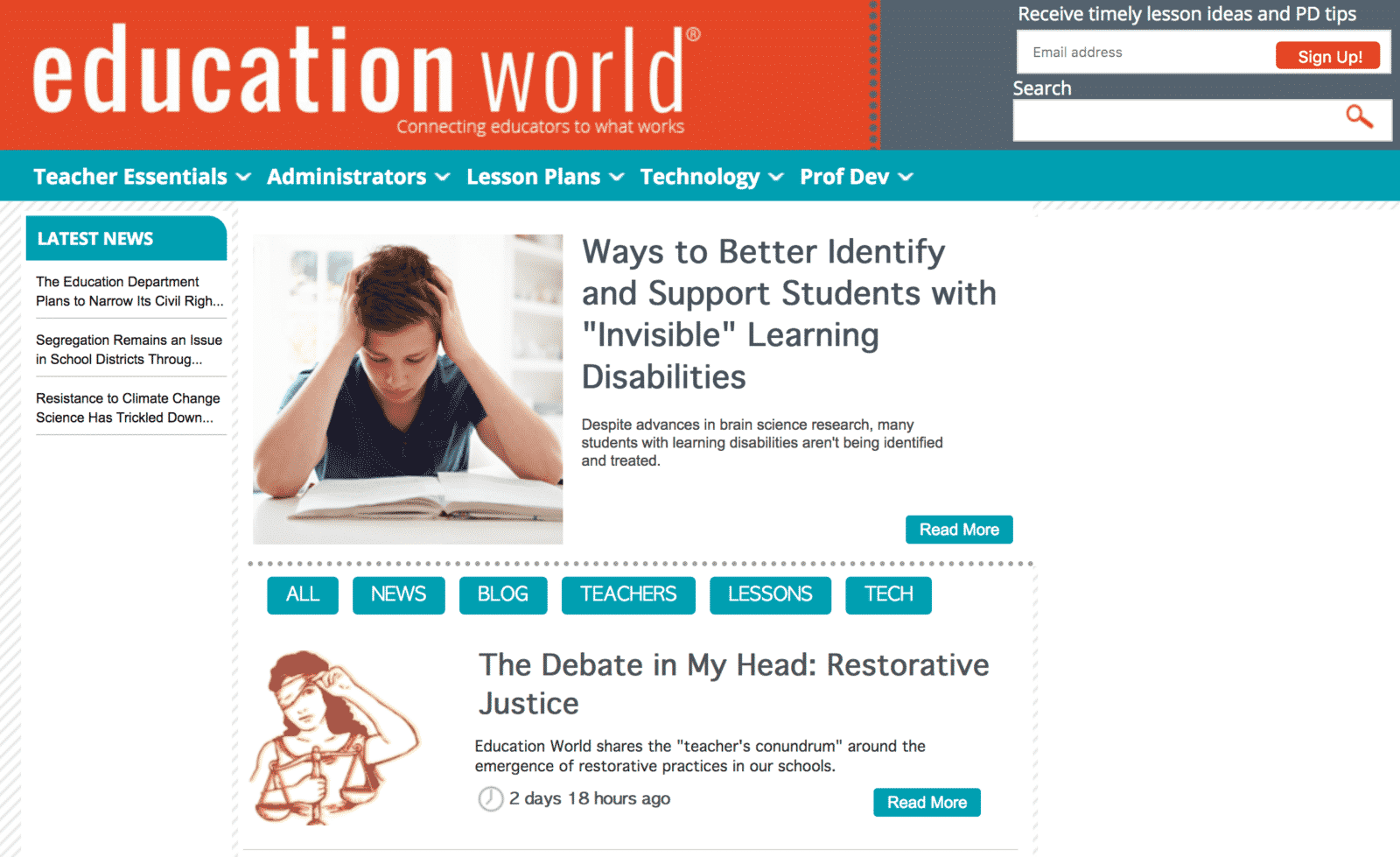 A great resource for teachers, administrators, and school staff. Apart from educational apps and tool reviews, Education World shares news on education-related topics, lesson plans, printables, and professional development tips.
Other helpful resources
If you are interested in different educational apps you will probably like to know more about top mobile app developers.
iPad & iPhone app review websites:
8. Smart Apps for Kids has a decent collection of iPad, iPhone and iPod touch application reviews divided into several categories by age and subject. There is a list of free educational apps, too.
9. Geeks with Juniors is easy to navigate and research. The team only writes reviews on the apps that they have tested themselves and normally offer one app per day.
10. Best Apps for Kids was started by the author to help parents find the best apps for their kids. As she puts it herself, 'There are simply too many great apps out there, that I wanted to share them with other parents'. In addition to iOS kids app reviews, there is also a great list of ebook reviews available.
11. The iPhone Moms team reviews apps for moms or anyone else looking to tap into the practical, personal or parenting potential of their mobile. The authors review apps they use themselves as well as those offered by developers.
12. Fun Educational Apps offers best apps for kids for fun learning – math, spelling, language arts, science, social studies, languages, early learning, storybooks, games and more. The team tests and reviews iOS apps to make it easy for parents, educators and teachers to find those hidden gems on the App Store.
All platforms app
review

websites

13. Educational App Store is bridging the gap between education and applications, offering reviews for iOS, Android and Windows Phone applications. With a convenient filtering system that categorizes apps by subject, platform, age and EAS rating, it's possible to find the right educational app for kids or school students.

14. The iMums consists of four mothers from different parts of the world dedicated to educating parents about the best educational apps, products, games and technology. One can also find interesting articles, interviews and other educational resources on the website.

15. Bridging Apps' goal is to explore practical, useful, and educationally sound ways to use the iPad and other devices with people of all ages and ability levels.

16. Tech with Kids is a digital magazine that reviews children's media products, including apps, games, websites, and tech toys. All products are tested by professional reviewers and, when appropriate, played by kids. Products receive a star rating from 1 to 5.

17. KinderTown transforms mobile devices into powerful teaching tools by finding and organizing the best educational apps for kids ages 3-8 years old. The team's mission is to improve early childhood education by empowering parents with the tools to be better teachers.

18. Best Kids Apps is a review blog for parents who want to find best iPhone, iPad and Android apps for children without searching through the whole Internet. The apps are divided by age and topic, e.g., "Best Travel Apps for Your Summer Trip" or "Best Apps for Kids Home from School Sick". Educational section has reviews on apps for practicing Math, literacy, creativity and other things.