So, you've been grinding out feedback, piling up suggestions, racking up the questions and chumming through the deep deep waters to bait those much-deserving answers…
Well, rest assured, animation cohorts!
We are proud to announce the launch of our Weekly Animatron Webinars!

The "WHAT?"
The Weekly Animatron Webinar(WAW) is our latest addition to the Animatron knowledge-base with LIVE training modules, designed specifically to give you, the animation enthusiast, newbie or pro, a personal training session that will help alleviate any questions or concerns you might have while using our Animatron Editor.
There are two separate webinars to attend. The Basic Webinar class, aptly named "Getting Started" and our "Intermediate" course, both equally suitable for attendants of all skill levels!

The "Getting Started" Webinar Class is a one-stop, 45min - 1hr BASICS class that answers the What, Where, and How about navigating and functioning inside our Animatron Editor. Simply, sign up, sit in on the LIVE webinar, learn the basics from one of our own Animatron Guru's, and stick around after the class, for a LIVE Q&A session.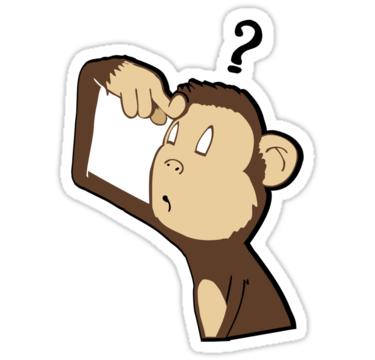 The Q&A session, at the tail end of the webinar, is highly recommended for those who are interested in further developing an understanding of our Editor. Here, we welcome you to stay, ask questions and get involved with other attendees. (The more you ask, the more you'll leave, knowing!) Or, just hang out and connect with our community of amazing, animation-minded individuals!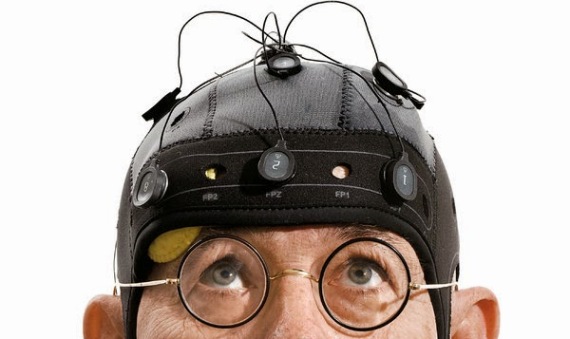 The "Intermediate Level" Webinar courses are a series of on-going lessons, focusing on the broader expansion of the Why and Where values of continued Animatron Editor use. Each Intermediate class will have a short and sweet recap of previous webinar lessons, followed by a NEW weekly topic, voted on by you, the Animatron User! Votes for new topics are tallied during the Intermediate Webinar's Q&A Session from the prior week's class, which makes it valuable to continue attending and participating each week! (We love your suggestions!) These webinar events can last anywhere from 30 - 90 min. depending on the decided-on topic for that week.
The "WHY?"
Whether you've been following Animatron for some time or just have an itch that can only be scratched by discovering new animation software, you know all-too-well how badly the animation world is always in dire need of cleaner, clearer and more thorough tutorials and training guides. Especially for a fancy new animation software, like Animatron. This is the exact reason for launching these weekly scheduled, basic and intermediate level training classes!
Are you just now getting started with Animatron and don't even have as much as an account with us yet? Then the Weekly "Getting Started" Webinars are perfect for you!
Each webinar session ends with a Q&A segment that allows you to ask any questions you have, and to interact with the other attendees who might have thought of questions you didn't! Get individual help from our Animatron Gurus, expand your knowledge on multiple animation topics and connect with other animation enthusiasts in our diverse community!

The "WHEN?"
Currently, we will be running the LIVE "Getting Started" Basics Webinar every Wednesday @ 1pm EST, with two follow up webinar recordings of that weeks LIVE session. One recording on the Thursday after @ 10pm EST (11am JST) (NO live Q&A) & another on the Tuesday after @ 10am EST (4pm GMT) (LIVE Q&A).
The LIVE "Intermediate" webinar course will run every Friday @ 3pm EST (12pm PDT), with one follow up webinar recording of that weeks LIVE session, every following Monday @ 11am EST (5pm GMT).
Please note that every follow up recording will be just that...a recording. Live features like interaction with attendees and questions will be disabled until after the recording has finished. The Q&A sessions, afterwards, are subject to omission, but may also have a LIVE Animatron Guru on standby. You are always welcome to forward any Webinar questions through our feedback link!
The "HOW?"
First things first, let's get you signed up to attend one of our weekly webinars! Signing up now allows you to choose a date to attend and foresee any special topics that might be highlighted for that class. Also, so we will be able to reserve enough open seats for that particular webinar session. The more, the merrier! So, invite your friends, family and coworkers who might be interested in Animatron, as well!
Register HERE for the "Weekly Animatron Webinar!"
https://theanimatron.clickwebinar.com/weekly-animatron-webinar/register
Next, it is highly recommended to go to Animatron.com and sign up for a free account! This will get you a nice head start at familiarizing yourself with the Editor, if you haven't already seen it. If you feel like getting some starting information before attending a webinar session, you are encouraged to browse our tutorials section, here!
Finally, we rally you to spread the word about the webinar you plan on attending, using either of the following social media outlets! The more attendants, the better the Q&A. This will vastly improve your take-away knowledge from the session. So, help us, help you!
Share this blog post on Facebook!

The "CATCH!"
Before you even ask if these Webinars cost anything -- NO! These Webinars are 100% FREE*** to you! Now, you're thinking that something free doesn't actually come without a pricetag, right?… Allow me to reiterate **"FREE!" as in, NO MONEY NEEDED TO ATTEND!
This Webinar offer comes with the use of our Animatron software as a way to spread interest about how awesome we are and how much we adore our users for choosing us to learn or expand their knowledge of animation!
** Intermediate Webinars are FREE to sign up for and attend, however, a PRO subscription is recommended in order to PARTICIPATE in many of the lessons.*
So long, animators! I can't wait to meet you there!
Sincerely,
-Your Animatron Guru