"I've created this animated video, but I want to narrate my own story over it...How can I do this!?" -anonymous Animatron user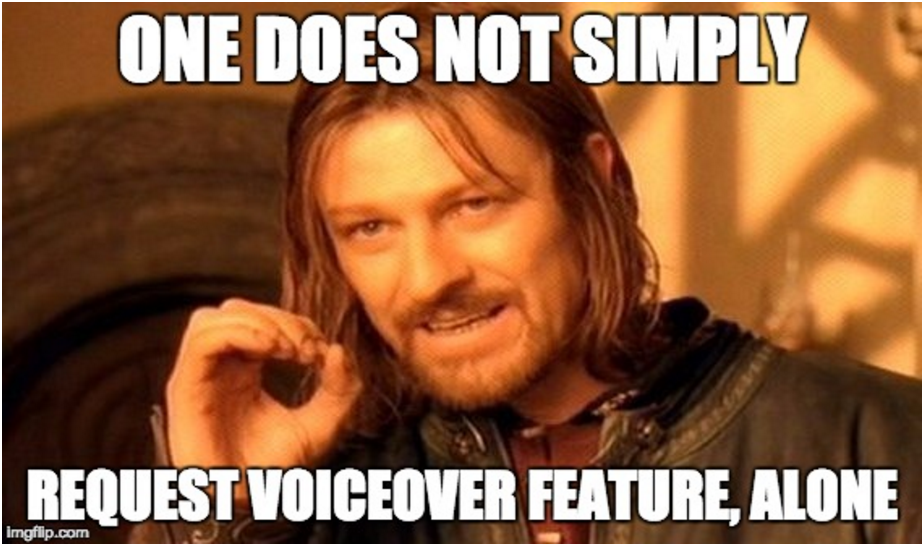 This message isn't just from one of you...Your pleas by the booming masses, to add voiceovers to your videos, have been heard. We have found your cries moving and Animatron takes great pride in answering your unified call for aid.
With so many compelling stories being drawn, animated and produced on a daily basis, we just could not stand to go another day without providing you creative champions with a quick way to unleash your inner storyteller.
Go ahead! Watch this quick tutorial on how to use the Voiceover Feature and press that record button!
So, there it is! Narrate, dictate or audibly annotate any of your video and animation projects in the Animatron Editor. You're very welcome and please enjoy recording audio for your story projects.
Pssst, also try recording your own improvised sound FX for your animations. It's so easy and so much fun to do!
This brand new storytelling feature and so many more helpful tools are coming to the Animatron Editor, soon!
Look out for more news and updates like this on our Blog -- or learn up on our wonderful online animation and video maker, by watching our official Animatron Tutorials, here!
Thanks for reading and we hope to see you back here again for another of Animatron's next, big breakthroughs!
Sincerely, -The Animatron Team