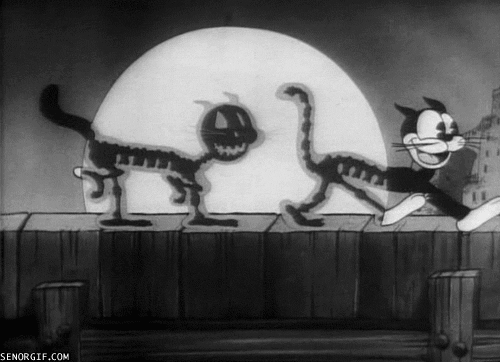 If you think a few hand puppets, migrating over to HBO from a struggling network, is big news… wait until you hear all about our NEW Bone Tool, in the Animatron Editor! That's right -- that same warm fuzzy feeling a humorous and educational horde of shaggy creatures gives you, is also experienced when you consider using our Bone Tool for animations!
Chances are Adobe Flash Professional still hangs onto your digital artists toolbelt, caked up like a dusty old relic that left you yearning to pose and animate rigged 2D characters in your projects. Animatron's Bone Tool seeks to rejuvenate that lingering desire left eating away at you.
Be forewarned: in its current state (05/02/2016) Bone Tool is in its Alpha stage, meaning it will go through some technical changes as its functionality improves.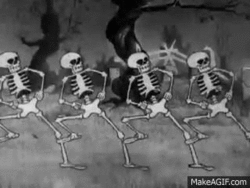 What is the "Bone Tool" exactly?
Bone Tool enables you to add a skeletal structure to characters and props you wish to animate as one whole element. Click a few bones over a number of existing shapes or objects and they are now grouped, parented and animatable to each other.
How is this useful to me?
Say you have a character, segmented into separate body parts, and you want it to convey more realistic animations than your typical frame-by-frame methods… you'll find Animatron's Bone Tool to be the perfect tool for the job. Or, perhaps you have a machine prototype that needs to show more mechanical movements, but some components of the machine are uniquely connected to each other and need to achieve a complex range of motions. Our Bone Tool might be the best solution for that. The power is all in how you decide to use it!
How do I use it?
It's best if you start with a segmented character, like this one. Then, with the Bone Tool selected, just click to add bone chains across the connecting points of the puppet. Spine to hip; hip to thigh; thigh to knee; knee to ankle; ankle to toes, etc. -- and, simply press the [ESC] key to finish each chain. These chains can easily be modified after they've all been placed, so don't worry about having pinpoint accuracy while placing your bones. Now, bring your puppet to life by rotating and positioning its parts along the timeline. Huzzah! You have a new way to animate in Animatron!
Check out this quick tutorial on placing bones, for a better understanding:
Why do I need this Bone Tool?
For starters, this tool is completely unique and exclusive to the Animatron Editor -- meaning, it does not exist anywhere else on a web-based graphics and animation platform. Simply, It is a one-of-a-kind, online digital arts tool. More specifically, it is a tool that used to be reserved for the professional creative suites in years past -- only now, it is accessible anywhere and exportable to an HTML5 format, making it 110% more captivating as an addition to your digital arts toolbelt.
This powerful tool and so much more are coming to the Animatron Editor, soon!
Look out for more news and updates like this on our Blog -- or learn all there is to our wonderful online animation and video maker, by watching our official Animatron Tutorials, here!
Thanks for reading and we hope to see you back here again for another of Animatron's next, big breakthroughs!
Sincerely, -The Animatron Team