I told this story to my daughter and she said I should share it on the blog. Here goes!
Our customer support is a collaborative effort. When a customer has a question about a tool on Animatron, I reply to it myself or assign it to the right team member.
We had a query about a birthday card animation that was beautifully done. You could tell someone really cared, had put a lot of effort into polishing the card, and had worked to express their love. The card had a soundtrack, but the music was not playing -- our customer politely asked us if something was wrong with the .wav audio file?
This happened to be a task for Eugene – our back-end database genius. He might look like a brute on the outside but he is a very nice fellow when you get a chance to know him!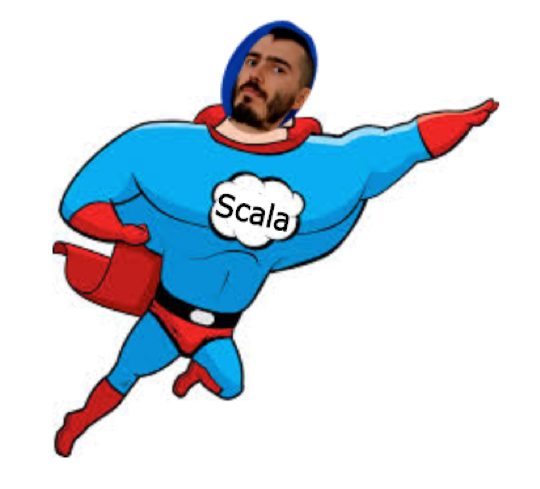 Eugene looked at the project and said, "OMG – the file is lost somewhere, let's see if I can find it! Oh-ho-ho! I found it in the darkest corner of the bottom shelf of a database far, far away," or something like that, and then he began furiously typing code.
I left Eugene, anticipating a quick and sound solution to the problem, and our customer's ultimate satisfaction. But, after four hours, nothing had happened...
A little later I bumped into Eugene by the office coffee machine. I asked if he had fixed the bug and he seemed genuinely surprised:
- What? Have I fixed the birthday card? Are you kidding me? Have you seen how many
 things I have on my plate?
- I know we are all busy, but…

- Do you suggest I drop everything to fix a birthday card for someone who has not
 even offered me piece of cake? Are you serious?! Shall I stop all my other work
 for one customer? I am not going to do it! This problem is in a bug tracker and
 I will look at it when I have more time!
- But a birthday card is very time sensitive! Our customer might not need this
 project at all in two more days. I would like to help him somehow, could you
 please, please suggest some sort of a work-around? Ple-ea-ase?, I pleaded.
- Well, you might tell the customer to convert the .wav file into an .mp3
 file, and import it again -- that might help. But wait, transfer that project
 to the test environment, exclaimed Eugene, I think I have an idea! But don't get
 too excited, I am not sure it will work and blah, blah,  blah...

Eugene just turned around and headed for his computer, and I ran to transfer project to the test environment!
A little later, Eugene comes through and the bug is fixed! I close the case with an e-mail to our user, signed, "from Eugene with love." The customer is happy (wouldn't you be?!? -- he gives his girlfriend the card on time and gets bonus points every time she tells someone about the card).
At Animatron, there are positive vibes in the air for the whole team, and Eugene shyly admits that, "It feels good to help other people." But then, like he was a little embarrassed by his own words, he quickly corrects himself: "Maybe now our karma will get better or something …"
It feels like I just witnessed an involuntary confession, as if Eugene wasn't sure it was allright to feel good about doing a little kindness for a customer when so many important issues await. He turns away, smiles and averts his eyes.
And, at that instant we both know there will be more good karma to come, just because.